Dust collectors for equipment and dental lab benches
The best vacuum cleaner for workbenches and equipment for every modern dental and goldsmith laboratory.
LABÒ vacuum cleaners effectively remove dust from equipment, and the highly efficient filtering system reliably captures it.
Connectable to all devices thanks to EMC control that handles automatic and/or manual startup. Equipped with suction power regulator and filter shaker
(according to model) to preserve the motor filter protection . Front door for quick maintenance and/or filter replacement.
Product Type: VALVE
Function And Features: 3-WAY VALVE WITH SELECTOR COMPLETED WITH 2 HOSES
Model compatibility: ALL MODELS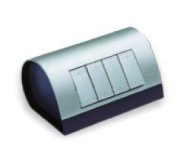 Product Type: REMOTE CONTROL
Function And Features: REMOTE CONTROL KIT
Model compatibility: LABÒ 2 ECMM + LABÒ BRUSHLESS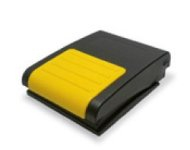 Product Type: FOOT PEDAL
Function And Features: FOOT SWITCH FOR STARTING
Model compatibility: LABÒ BRUSHLESS
Contact us now for more information on our TRADITIONAL LINE Dust Collectors: just